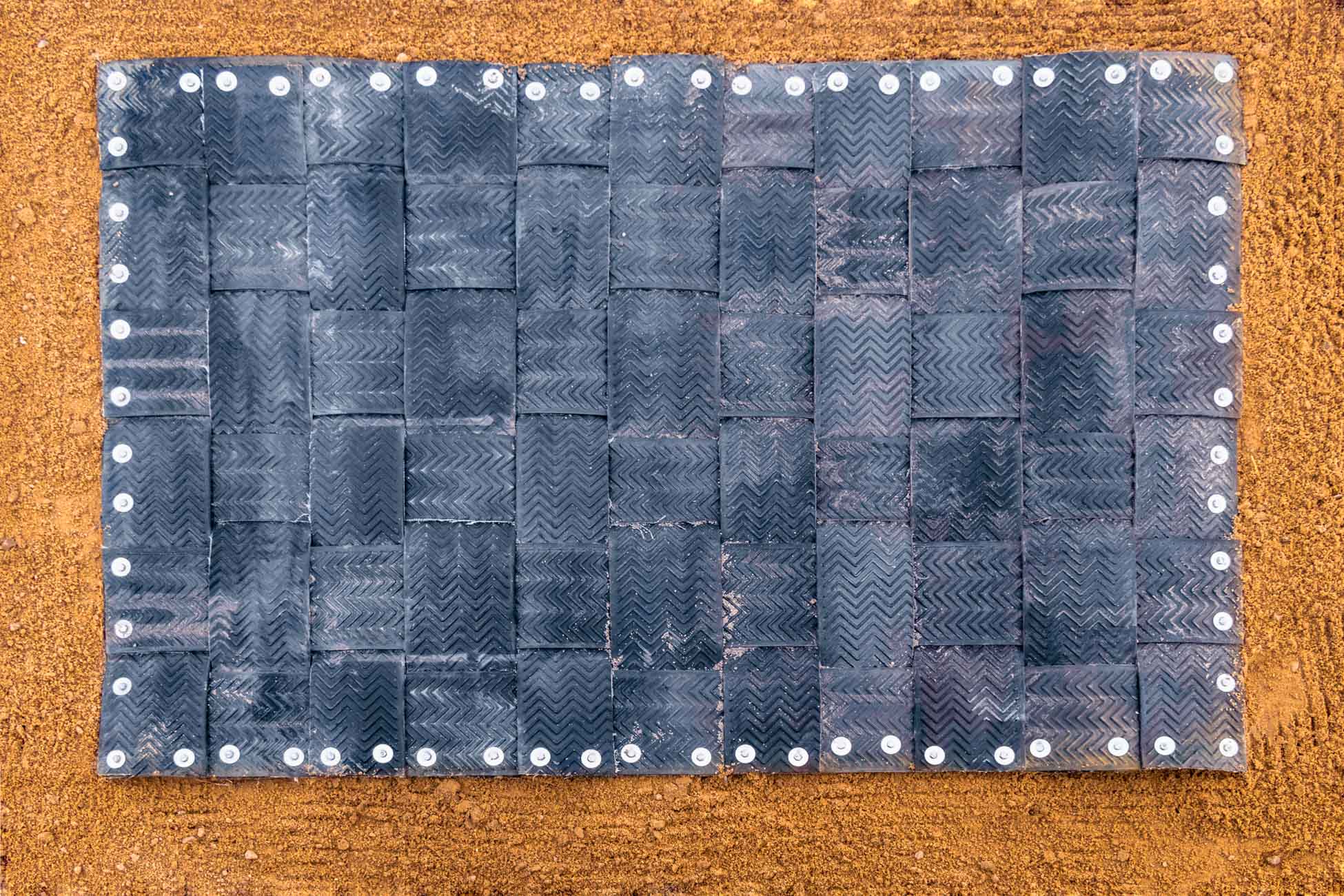 Baler Belt Mat
These Double D Mats are woven from 7-inch wide, 3-ply baler belting and fastened with stainless steel bolts, washers and nuts.
Purchase standard sizes here or contact us for a quote on a custom matting solution.
A lighter alternative to Cattle Mats, these are easier to move and slightly reduced in price. The woven pattern allows for drainage and they can be removed easily for cleaning. Most are used on scales and in trailers where steel-reinforced tire treads are not necessary.
All of our mats can be built to fit any area. Please contact us with your measurements to request a customized quote.