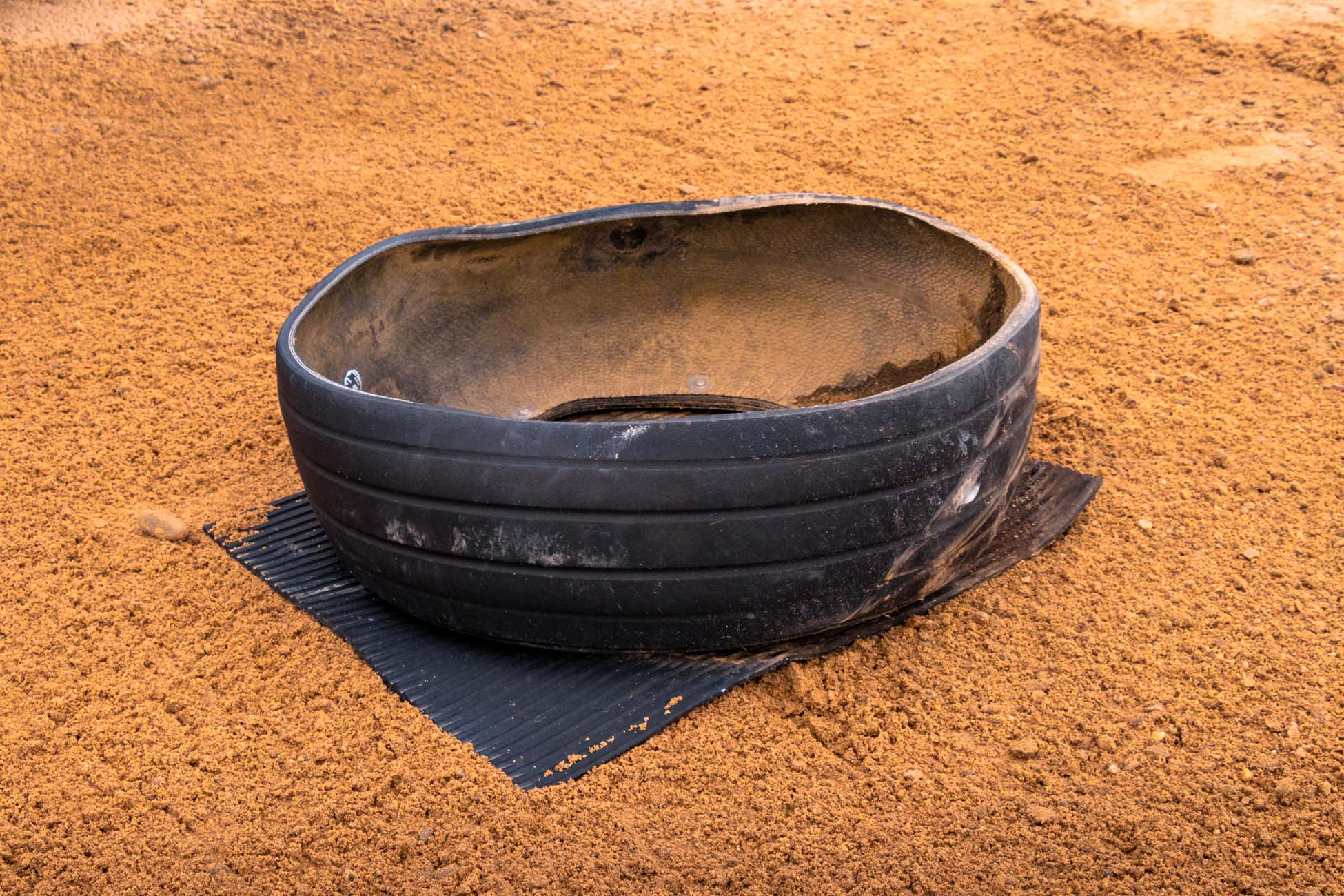 Implement Mineral Tub
These bull-proof mineral tubs are made from used implement tires collected in northwest Kansas. The sidewalls have been removed from the tires and a solid rubber mat has been placed underneath to hold the mineral.
These mineral feeders can hold 150 pounds of mineral and are virtually indestructible.
Due to the nature of how this product is shipped we are unable to estimate shipping costs without contacting you first. Please call 1-888-377-2879 for a shipping quote or place your order and we will contact you within one business day regarding shipping costs.