A look at our products in the field
We can sit here and list all of the features, tell you we make great products, show the people we have served, and even show how much news coverage we have received, but that's not what you really want.

Seeing is believing and we are more than happy to show our products in action, how they work, where they are suited best, and how you can take care of your new investment. Once your eyes have seen enough click on any picture to take yourself to the products.
Double D Cattle Mat: Cow Walking
Cow walking, Cattle, Woven Cattle Mat, Anti-slip Mat, Sustainable, Tires, Recycling,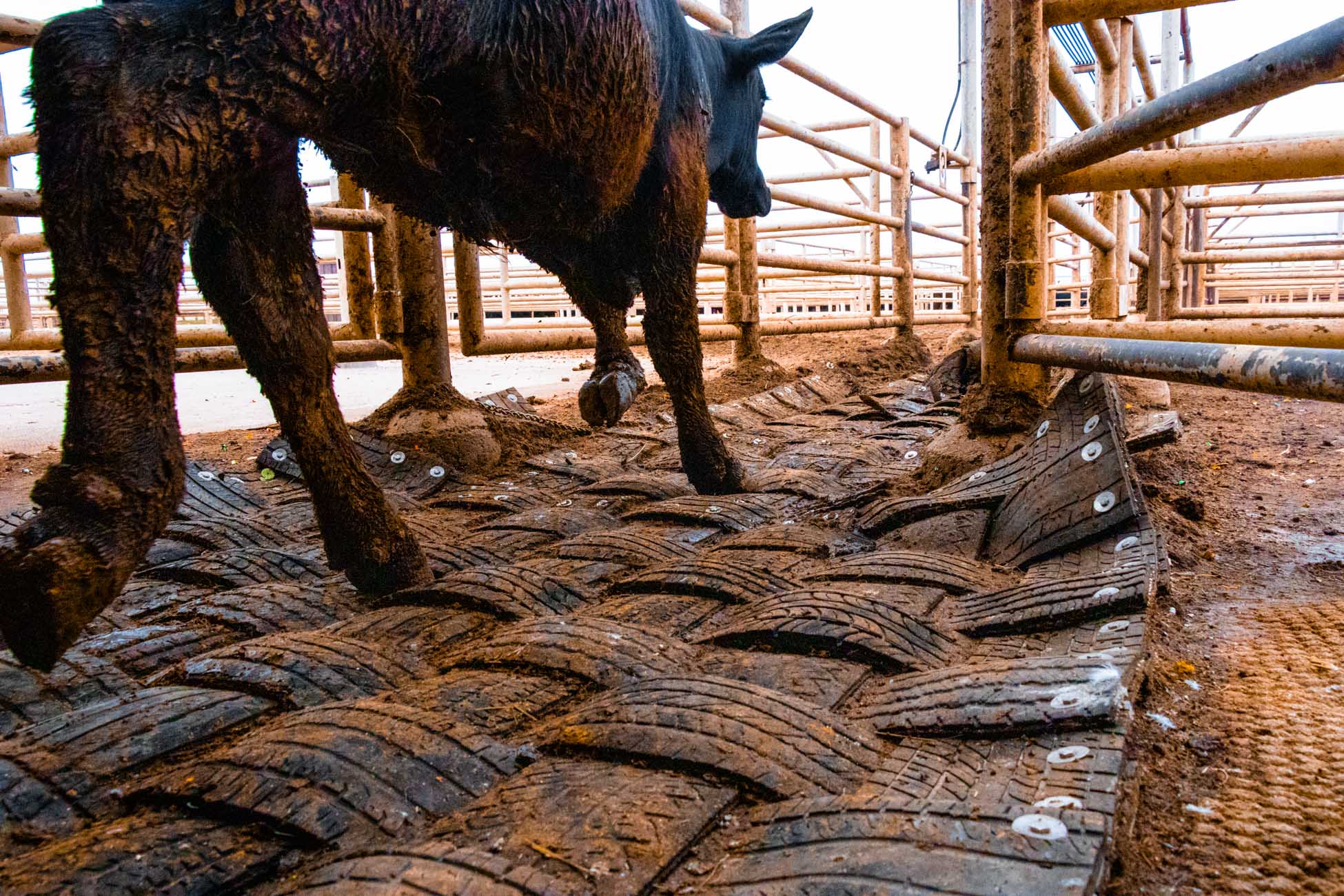 Double D Cattle Mat: Top View
Cows, Cattle, Woven Cattle Mat, Anti-slip Mat, Sustainable, Tires, Recycling