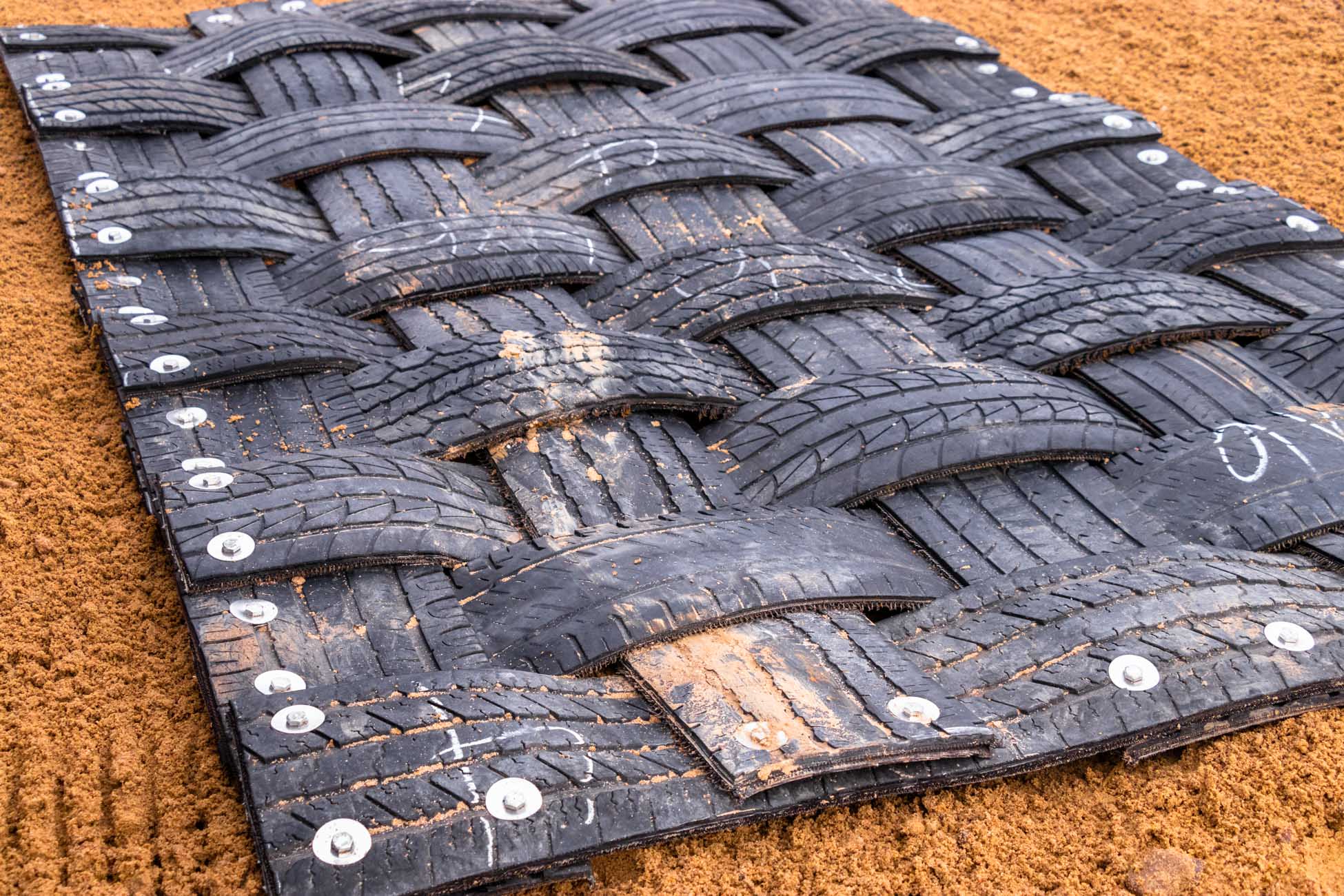 Double D Cattle Mat
Double D Cattle Mats are made of tire treads that are woven together and then fastened with stainless steel bolts, washers, and nuts.
Purchase standard sizes here or contact us for a quote on a custom matting solution.
Cattle Mats can be used inside or outside to provide sure footing and a quiet, firm, but resilient surface for livestock. Each tire tread woven into the mat is secured on both ends and fastened with stainless steel bolts in two places.
All of our mats can be built to fit any area. Please contact us with your measurements to request a customized quote.